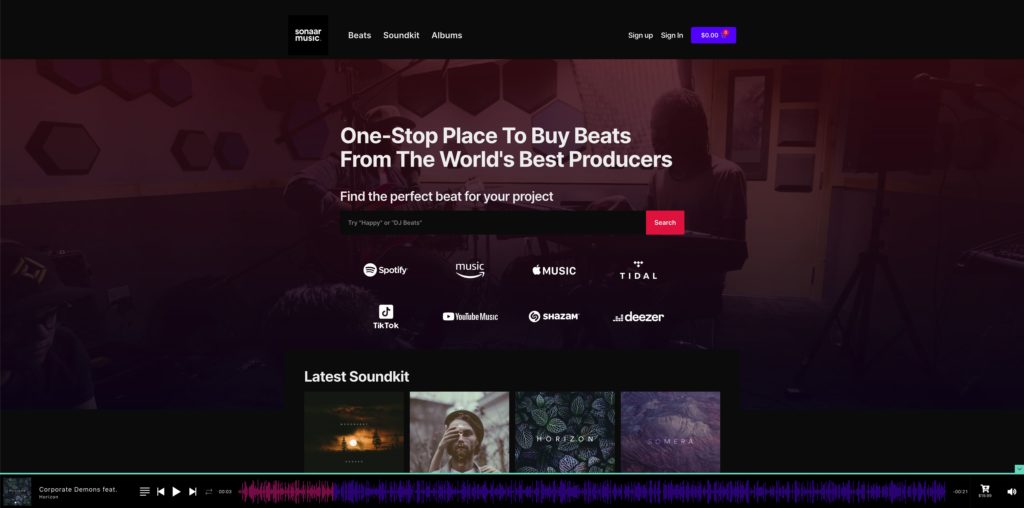 Introducing Rebirth – a standout solution for Music Producers and Beat Makers.
This template kit, built for WordPress and integrated with Elementor and WooCommerce, makes selling your beats online a breeze. It allows you to quickly get started with a beat store website to sell your music, audio files, drumkit, etc.
Rebirth doesn't just look good – it puts your beats front and center, helping you build a strong brand presence online. And it's more than just a pretty face – it's designed to make online sales simple and effective.
But what's an Elementor Template Kit, you ask?
Think of it as a DIY kit for building your website on WordPress. It's a collection of pre-designed, customizable templates that let you create a professional-looking site without needing to code.
With Rebirth and Elementor, you're in control. You can customize your site to reflect your unique style and brand. And best of all, it's easy to use. Thanks to the drag-and-drop page builder called Elementor. Rebirth is here to help you turn up the volume on your music career. It's time to let the world hear your beats or earn some coins!
How it works
Step into the eCommerce scene with our Rebirth Templates Kit – a powerhouse tool that transforms your WordPress website into a dynamic, easy-to-navigate music hub. Once you get your hands on the Rebirth Templates Kit, you'll download a WordPress plugin that grants you the power to import the sleek and stylish Rebirth templates into your site.
Suddenly, your website will mirror our Rebirth demo, a perfect blend of form and function designed with the music producer in mind. But that's just the starting point. From there, you're the maestro, conducting the symphony of your site's design and features. Swap in your logo, shift the color palette, rearrange page layouts, and customize your audio player with all the powerful features – you're in control.
Upload new beats, categorize your tracks, adjust prices, set up music licenses, and create custom fields & music filters. Plus, Rebirth makes marketing a cinch. Create attention-grabbing popups for mailing list forms, offer discounts to your listeners, and more.
If you hit a sour note, don't worry. Our live chat support is always available, ready to help you fine-tune your website to perfection. With Rebirth, you're not just creating a website; you're crafting an online music experience.
Requirements:
Rebirth™ – Elementor Templates Kit
Beatstore for Elementor to sell music online
Single Template

Unlimited Templates

Lifetime
Rebirth™ – Elementor Templates Kit
Unlimited
Elementor Templates Kits
Lifetime
Elementor Templates Kits
30% Off for a limited time

We offer a 14-day money back guarantee [ ? ]