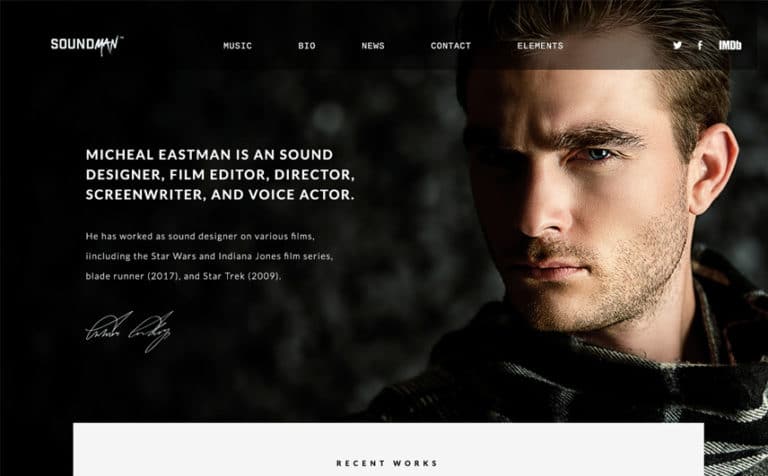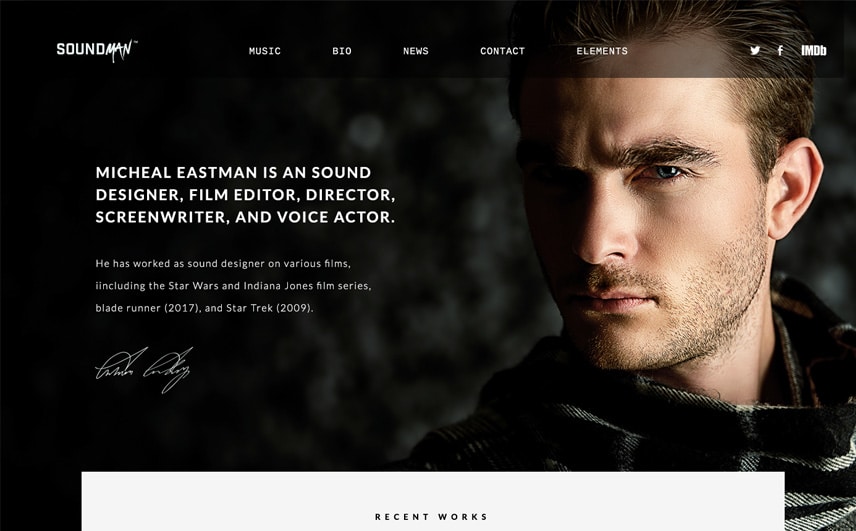 Why SoundMan is the best WordPress Theme for Music Composer and filmmakers?
SoundMan is a stunningly fresh, minimalist and modern responsive template and its the best WordPress theme for music composers, filmmakers, music producers and sound designers. SoundMan starts with a nice image in the header including a biography to introduce yourself as the artist. It provides a helpful and efficient grid on the homepage to showcase your work and portfolio. Your clients and prospects will be able to listen to your music while browsing the website without the song stops when they switch pages because of the amazing continuous music player and Ajax technology that we have developed. If you are a music composer or filmmaker and looking for a minimal and very efficient template to promote your music and movie portfolio, SoundMan should be at top of your list because it's simply the best WordPress Theme for Music Composer.
Get recognized in the music industry with this beautiful musician portfolio WordPress theme! The design may look very minimalist, but it has so much theme options and custom widgets you can customize to give your musical website a unique identity.
In 2019, your WordPress website must be fully responsive and mobile friendly. We got you covered at this point. It's also retina-ready for the newest screen devices!
If you are a music producer, sound designer or a filmmaker, you will love the multimedia widgets included. You can add an unlimited mp3 players or video galleries in your portfolio to promote your music. Make sure to check out the non-stop audio player. The music never stops when you switch from page to page. Also, you can embed YouTube or Vimeo video player and obviously you can even set them as video background too!
If you are a music label or artist band, you can also use the Event Manager custom post types to display gigs and tour dates.
This WordPress music theme has no compromise. Our web designers and WordPress experts spent over 1500 hours developing our website templates and this one is specially made for any musicians and sound designers that are looking to show the world, a solid music portfolio.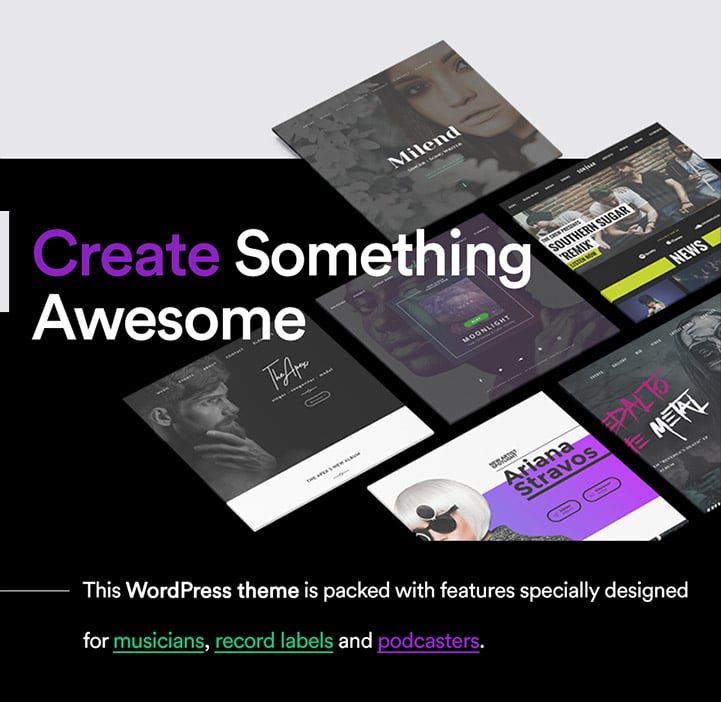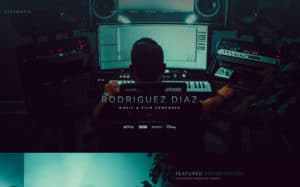 Cinematic
Cinematic™ is the most stunning WordPress theme for film score…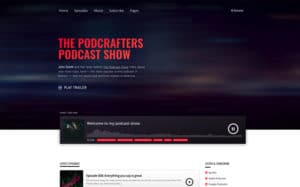 Podcrafter
Podcrafter™ is the Swiss Army Knife for Podcast Websites. It's…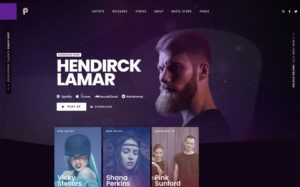 Promote
Here is one of the most complete WordPress theme for…
WordPress theme for Music Composer and Sound Designer
Single Theme

All Themes

Lifetime
30% Off for a limited time

We offer a 14-day money back guarantee [ ? ]