Starting from version 3.1, MP3 Audio Player Pro allows you to connect the players to your Google Analytics so you will have the ability to view real-time and past events of a number of plays and downloads right into your Google Analytics reports.
In this tutorial, we assume you have already created your Google Analytics account and you have entered your Tracking code in WP-Admin > MP3 Player > Stats & Report > Tracking Code


In Google Analytics, you can now see real-time events, as well as past events of plays and downloads for each playlist but also for each track.
Realtime View: #
To view real-time events, a.k.a. "what is being played on your website right now", go to Realtime > Events > Events (Last 30 min)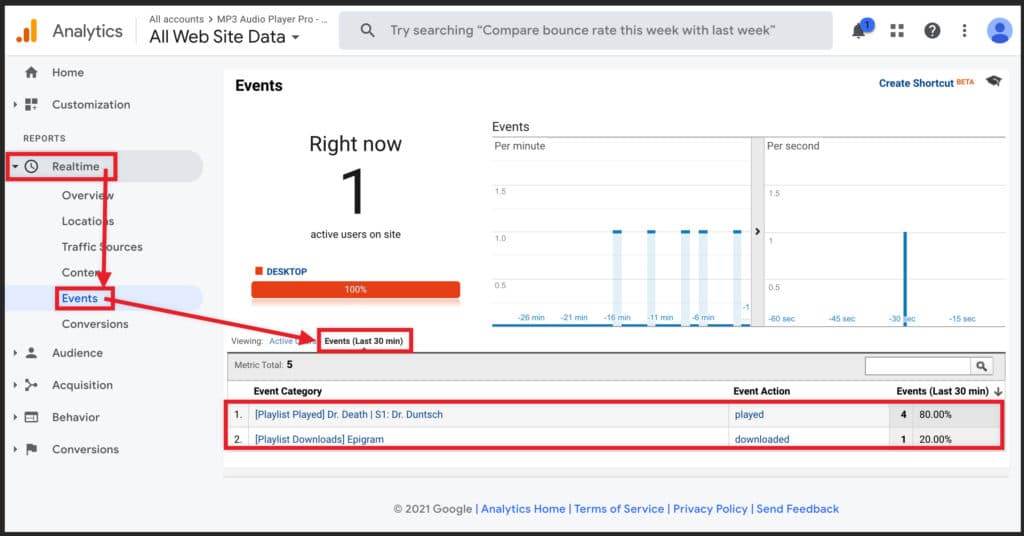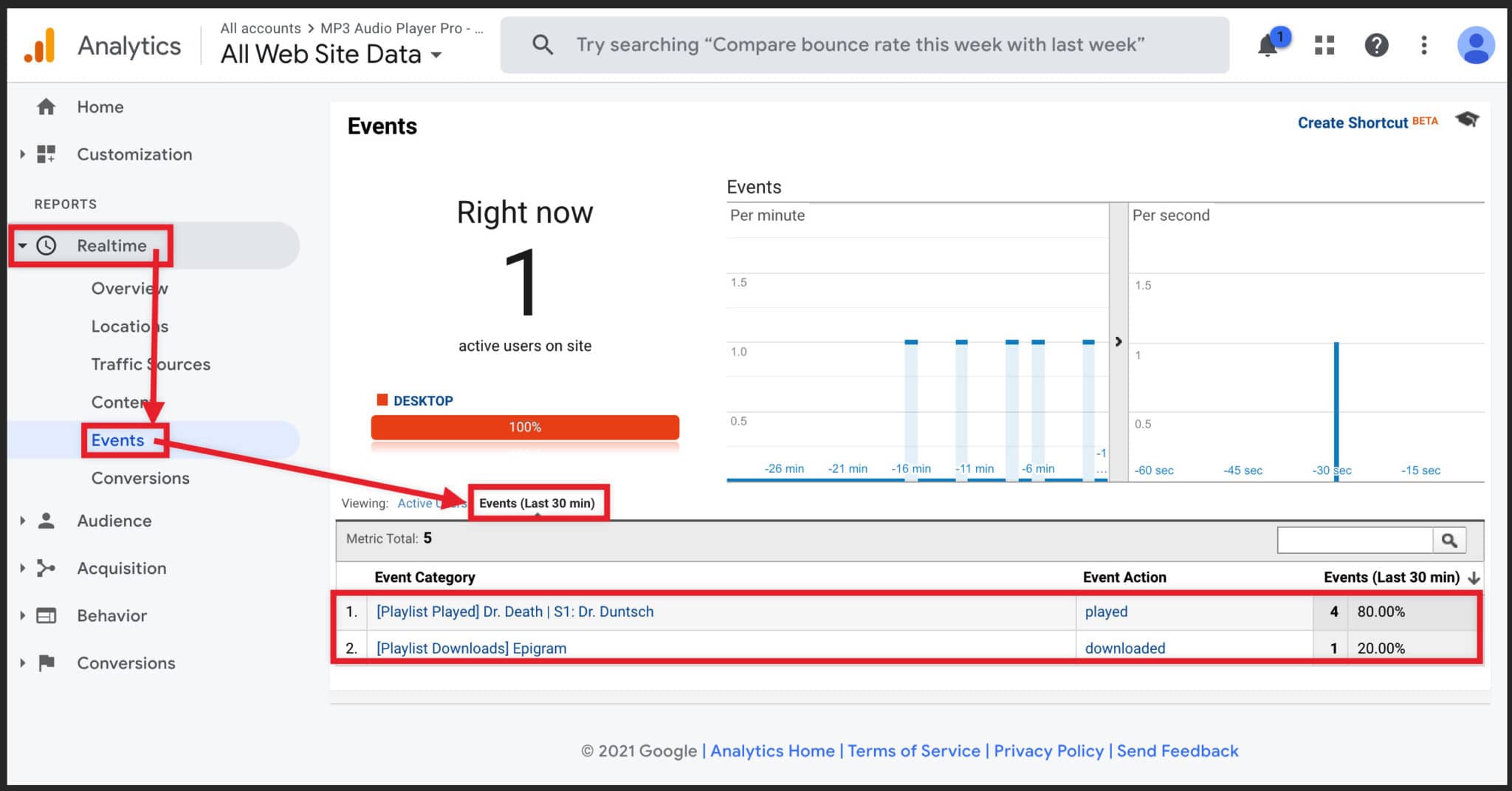 If you click that Playlist name, you will see which specific tracks have been played or downloaded: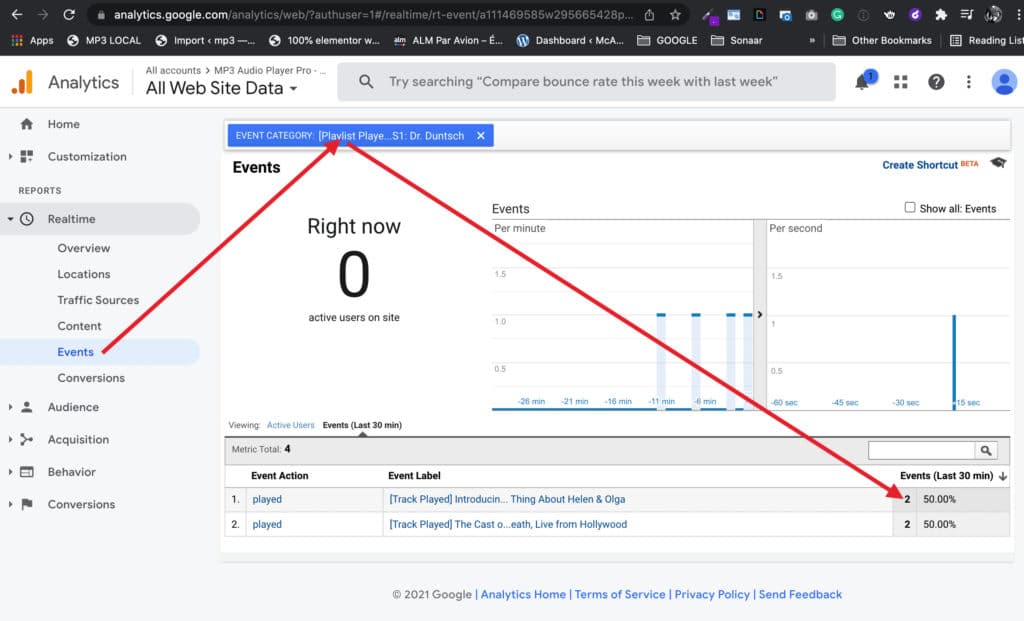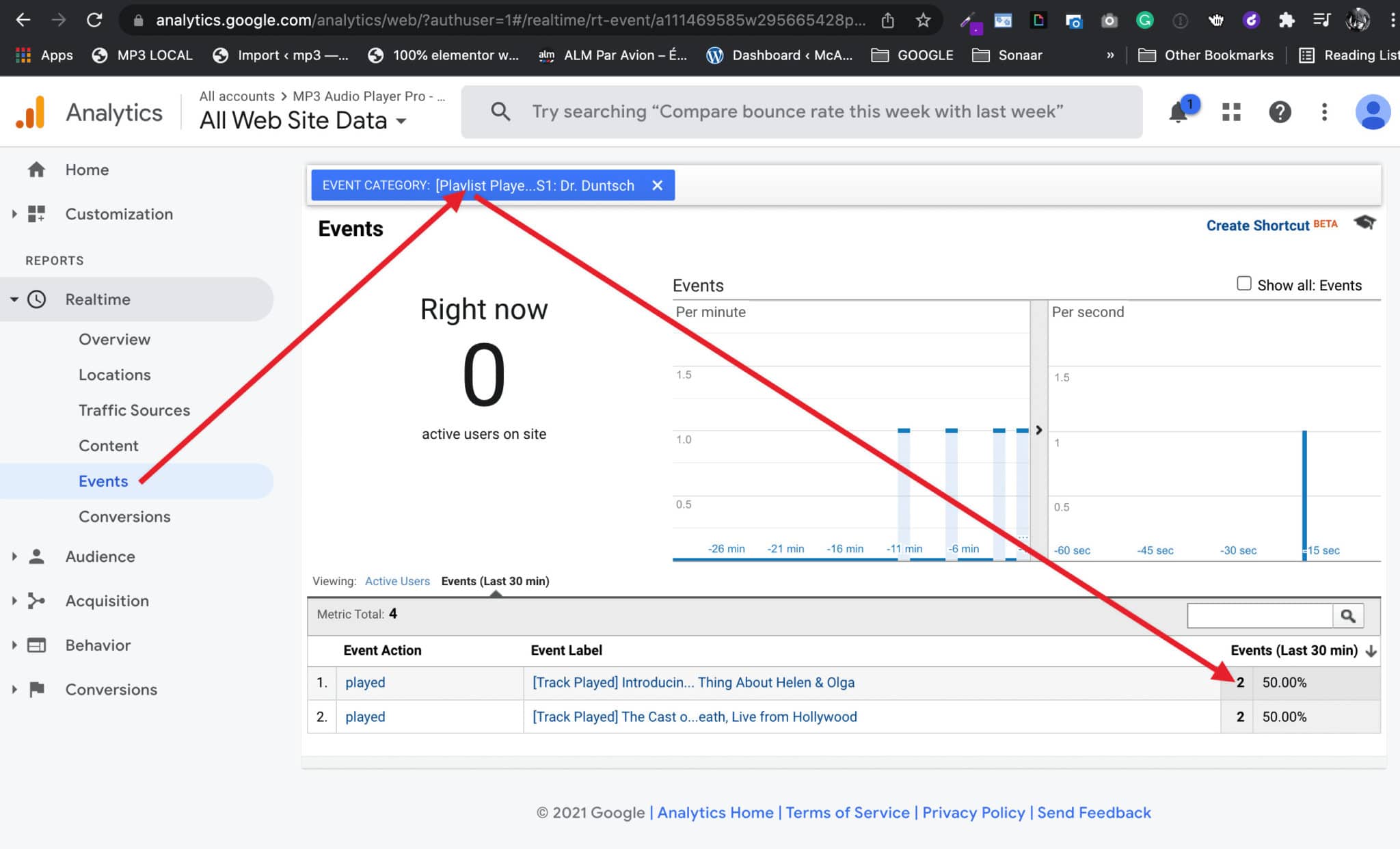 Overall View #
If you want to see all stats for a certain periode of time, go to Behavior > Events > Top Events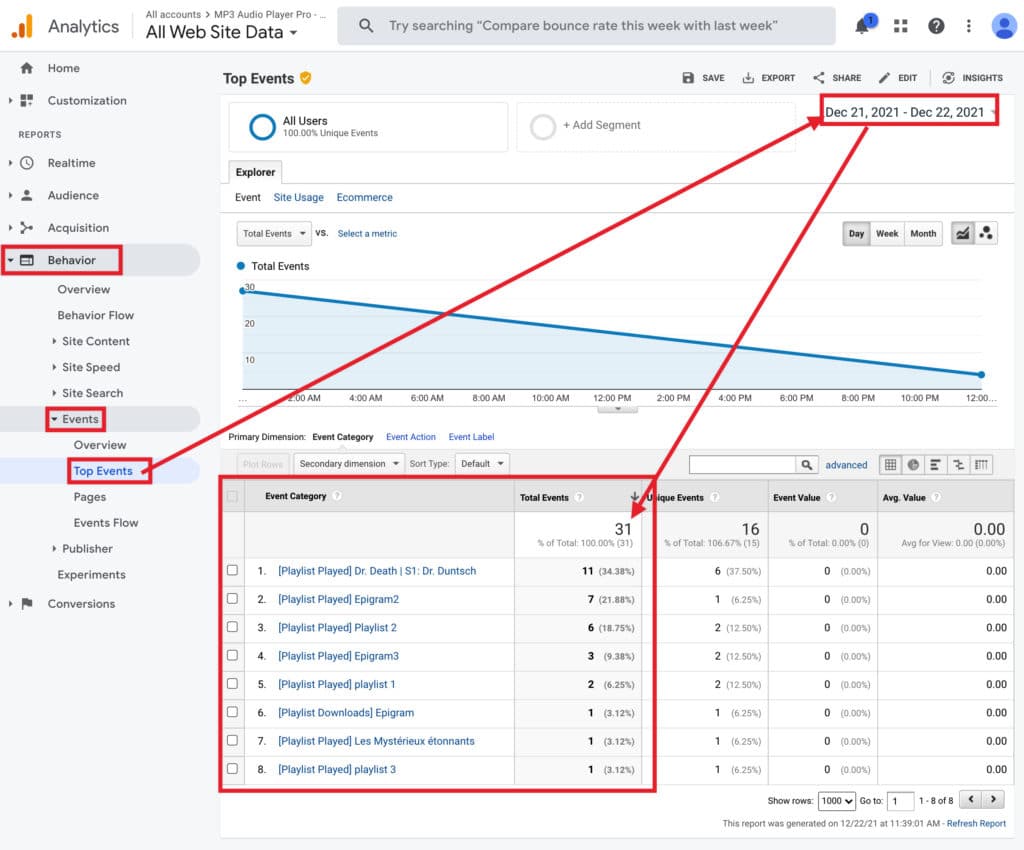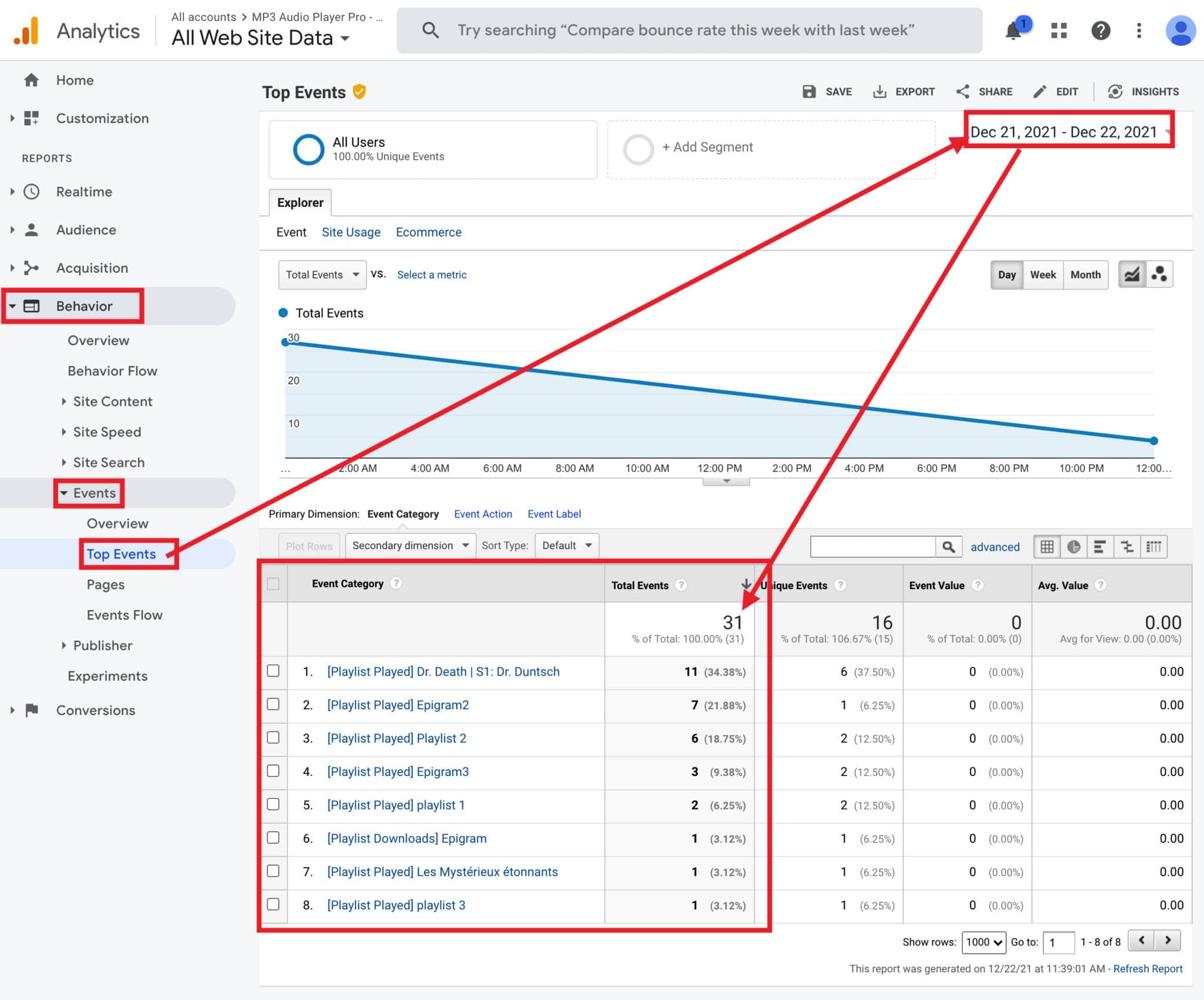 If you click on each playlist, you will see details of which track have been played or downloaded.
Most Played Track #
If you wish to view top most played or downloaded tracks, click Event Label.
An important notion in GA is that Event Category = Playlist Names, Event Label = Track Names and Event Action = Type of the event such as a Play or a Download.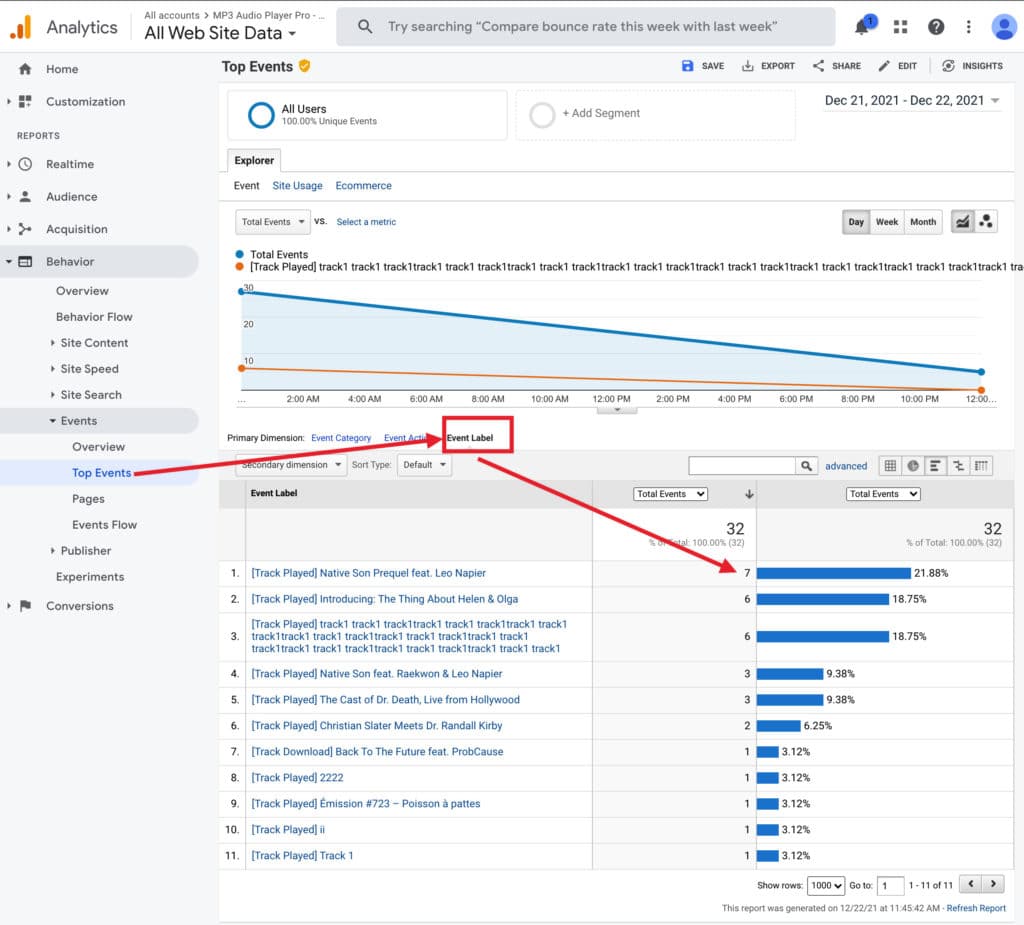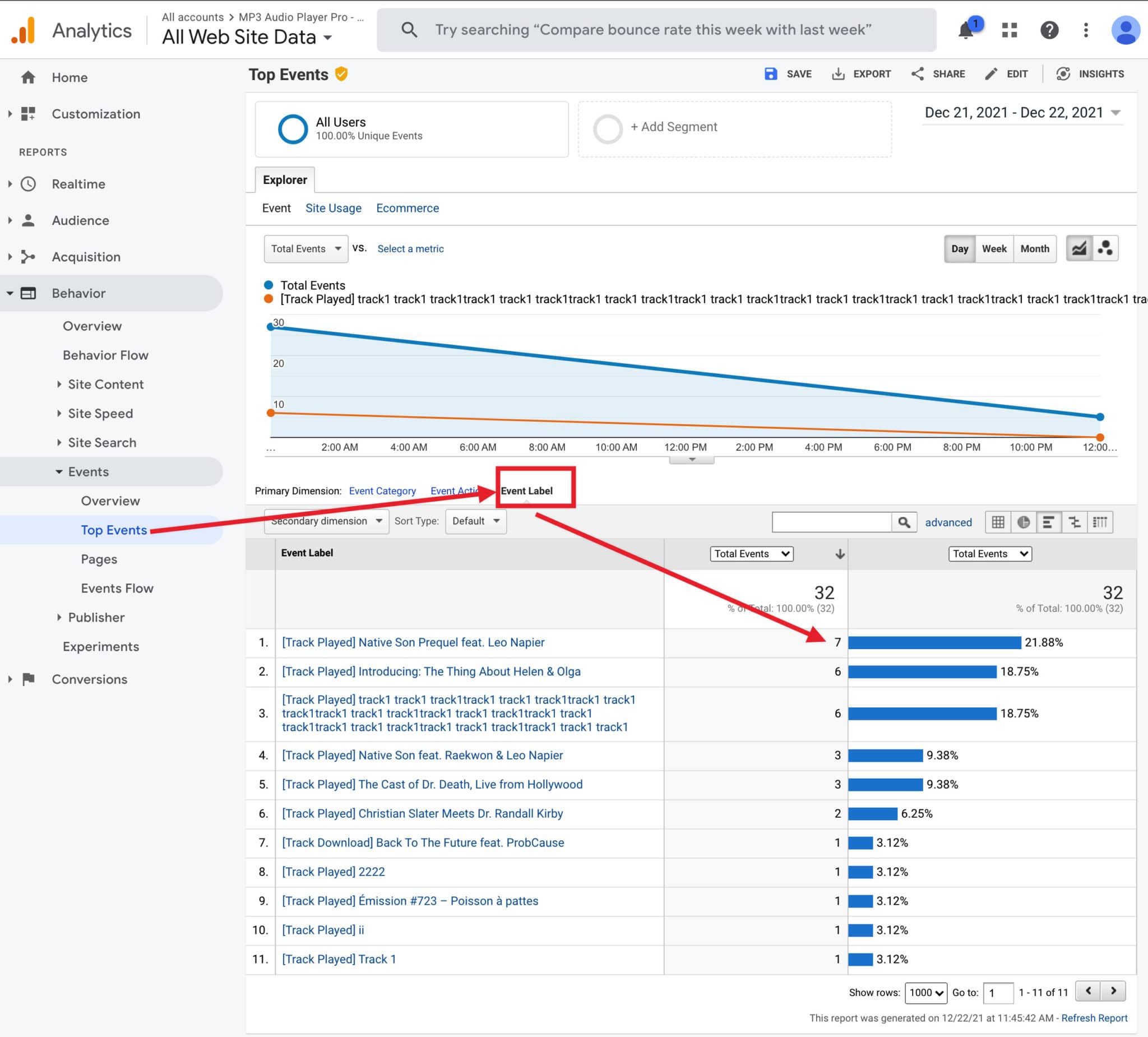 Save Report to Dashboard #
Google Analytics can be customized is hundreds of ways and sometimes it can be an overwhelming task just to set up the reports. We recommend you add your favorite widget table to your Analytic Dashboard for quick access.
Watch Video to learn how to save a widget to GA Dashboard