If you use Elementor Page Builder, you can use Elementor Widget called Sonaar MP3 Audio Player. We have developed a custom Elementor widget called Sonaar MP3 Audio Player that you can find in the Elementor Widget panel. That is the best recommend way to use our player. You can learn more and download Elementor here
Add Player Widget with Elementor #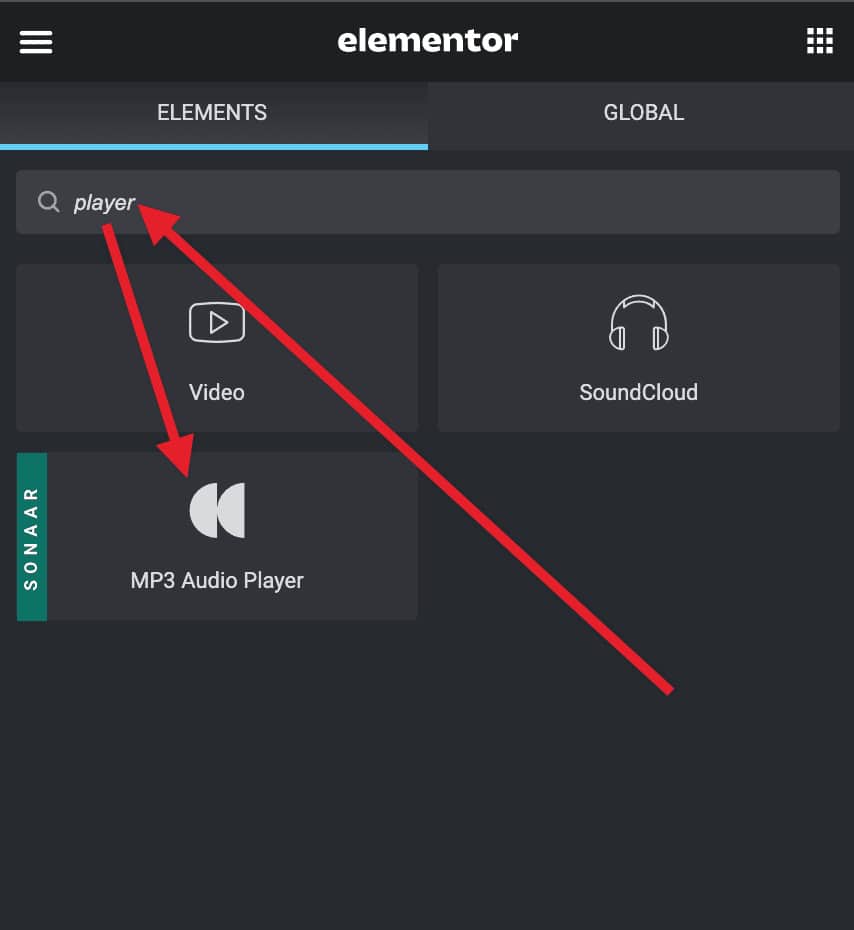 Style your audio player with Elementor
Once you have added your audio player with Elementor, go to the Style tab where you will find many option to stylize your widget to your needs.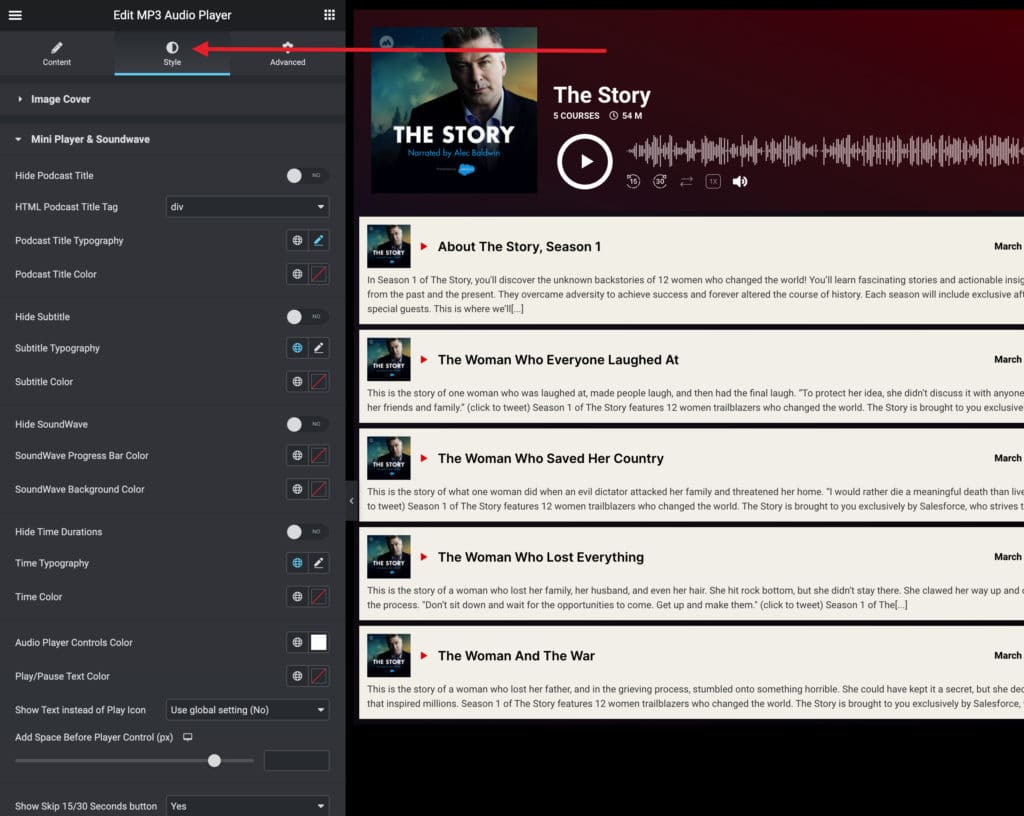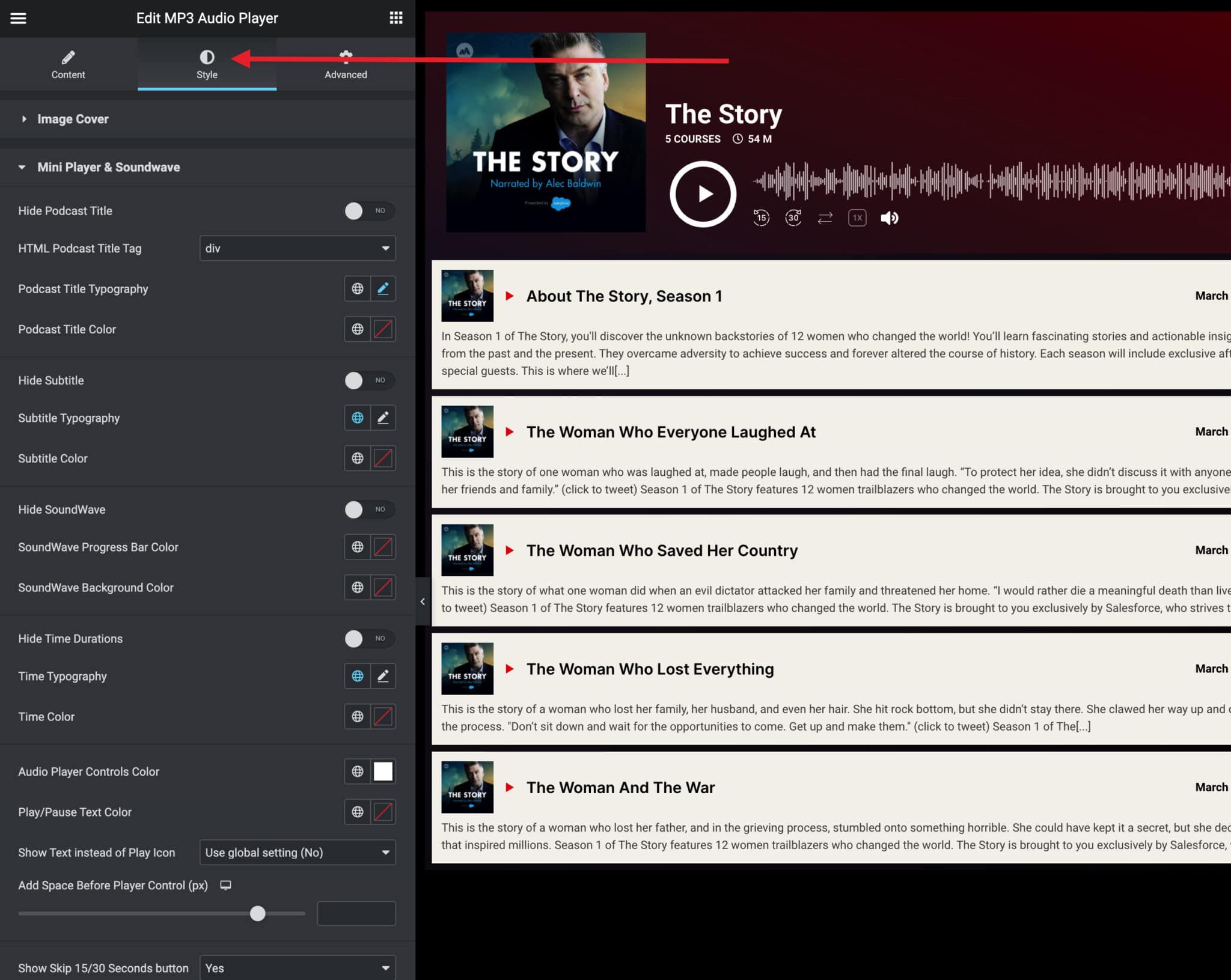 Add Play Button with Elementor #
If you use MP3 Audio Pro, you can also use the native Elementor Button widget to launch the sticky audio player.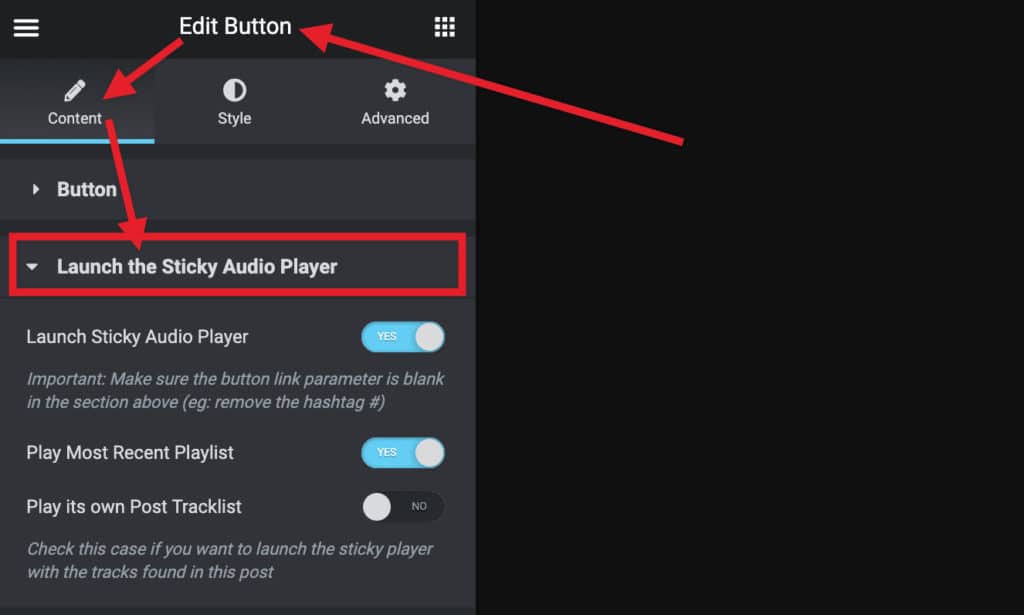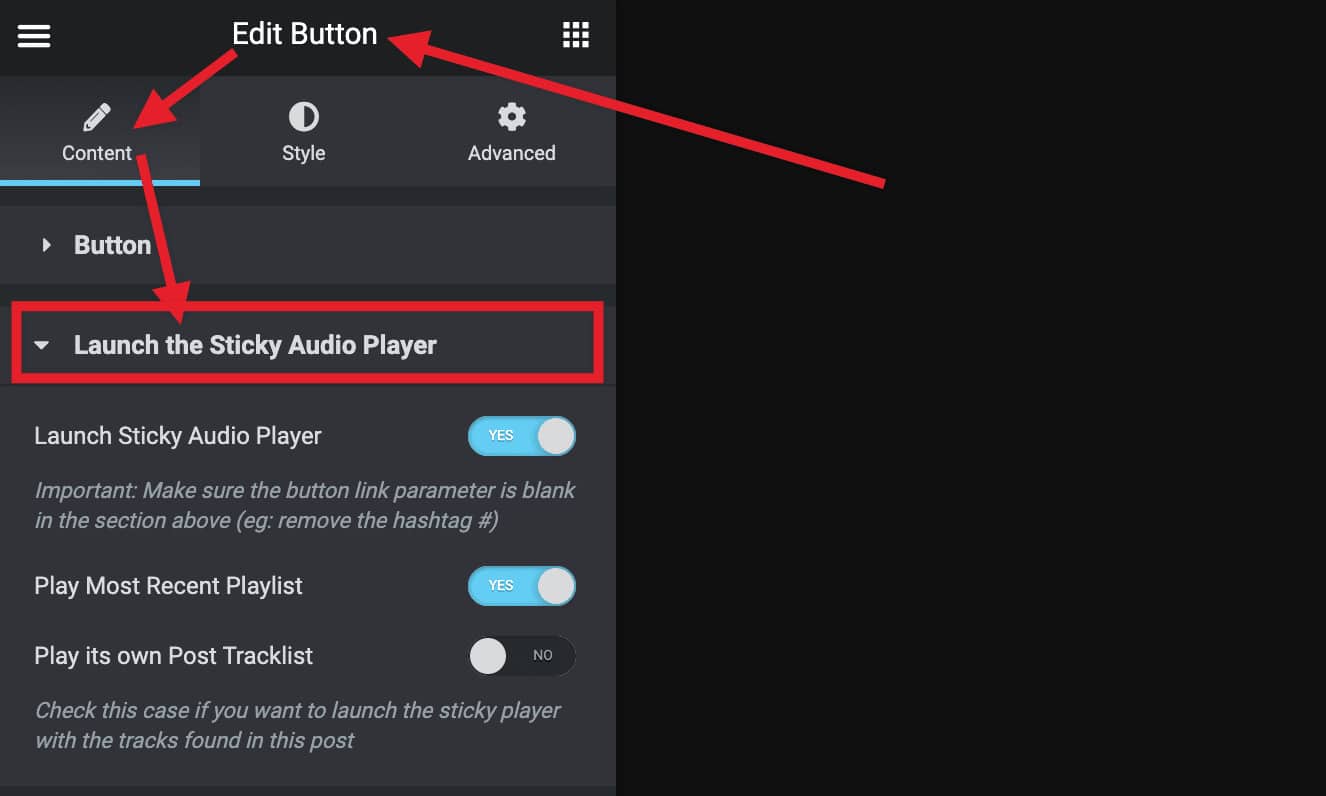 Once the button is added, make sure the Link URL of your button field is BLANK.