Step 1 – Create a Podcast Category
First, we recommend that you create a new podcast category (where your episode will be imported into) by going to wp-admin > Podcast Episodes > Podcast Category > add new.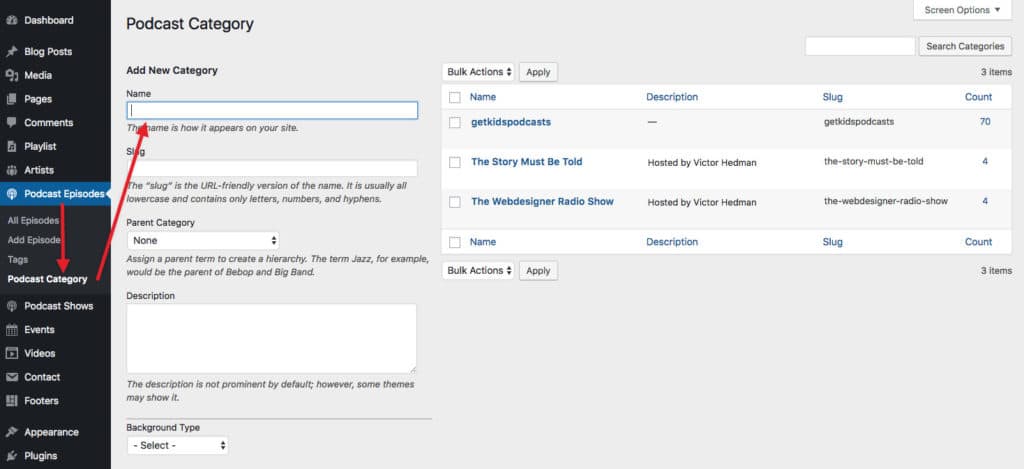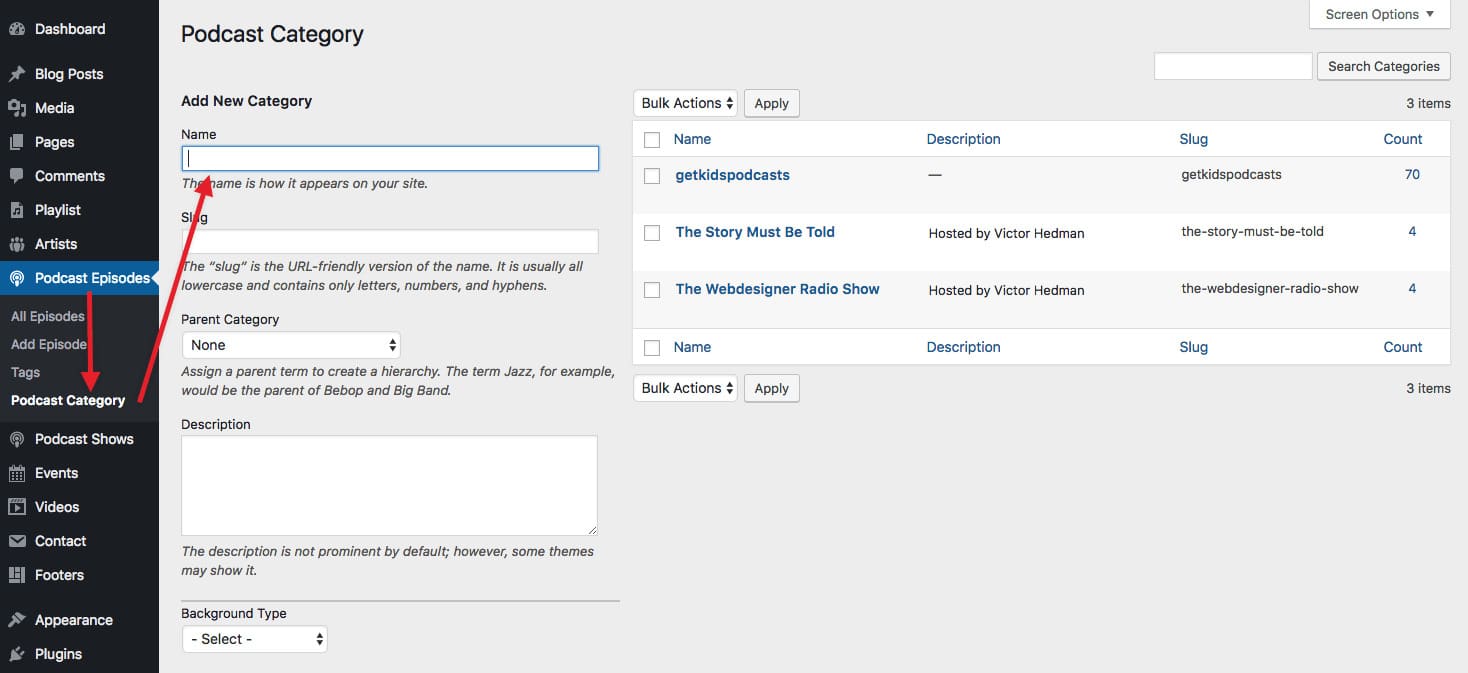 Step 2 – Import the feed
To import your existing podcast episodes into your theme, go to wp-admin > tools > import > Podcast RSS Feed > Run importer
Paste the URL link of your actual RSS feed into the RSS Link URL field and we will import the episodes. Before importing your RSS feed, make sure you have a valid RSS Feed. You can validate it here: https://castfeedvalidator.com/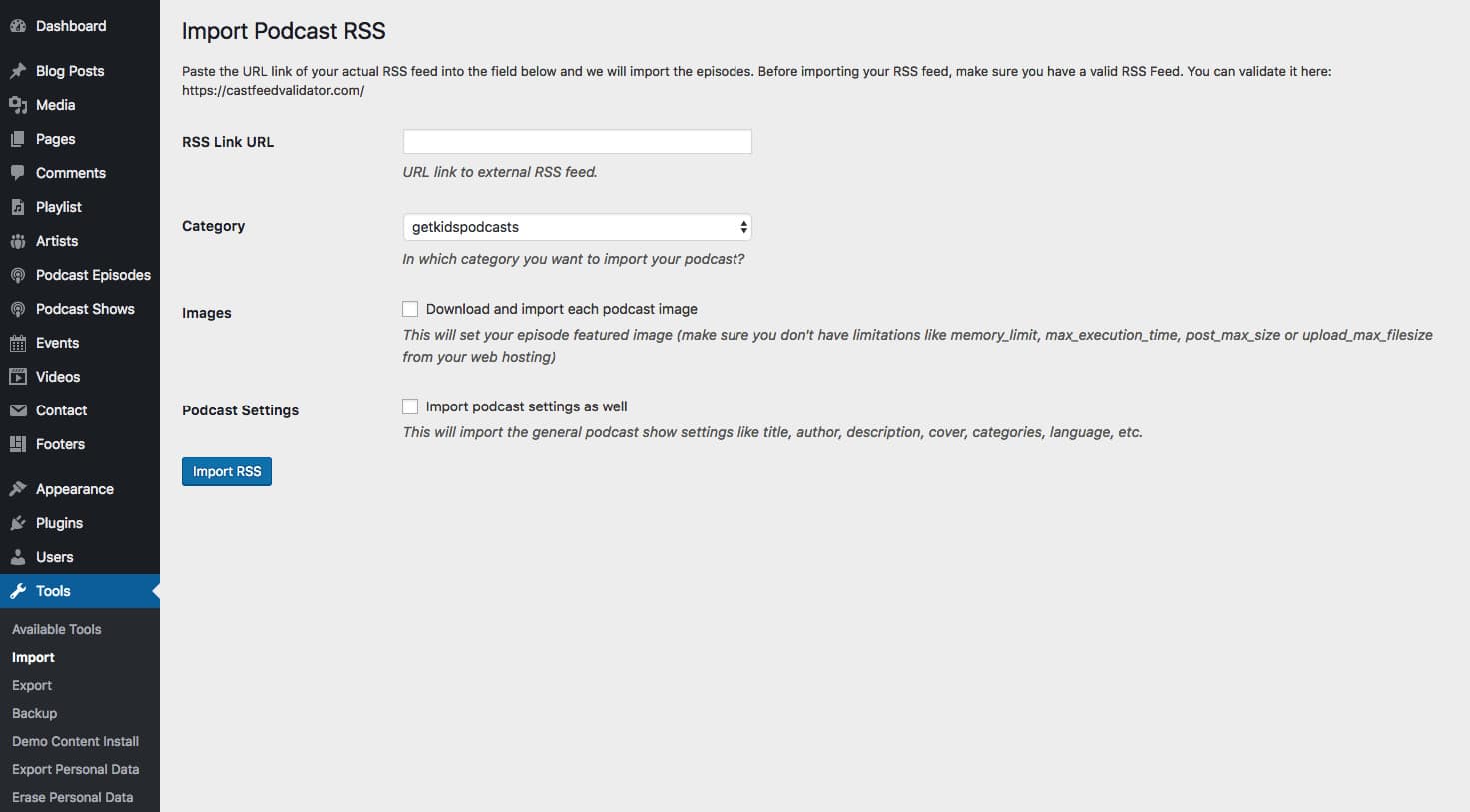 Step 3 – Keep your episode synchronized with a third party
If you are want to synchronize your exisiting RSS feed and episodes to your wordpress site and avoid running this importation process everytime, you will need to setup a cron-job. Please read this article.