Creating your own music website today is very popular. It's cheap and if you use a pre-made template, you can produce a very creative artist website in few hours. There are so many artist WordPress themes available on the market nowadays. Below you will discover why they are the best in this category.
Here's a breakdown of 5 of the best Artist WordPress Themes we've used so far.
1. Downbeat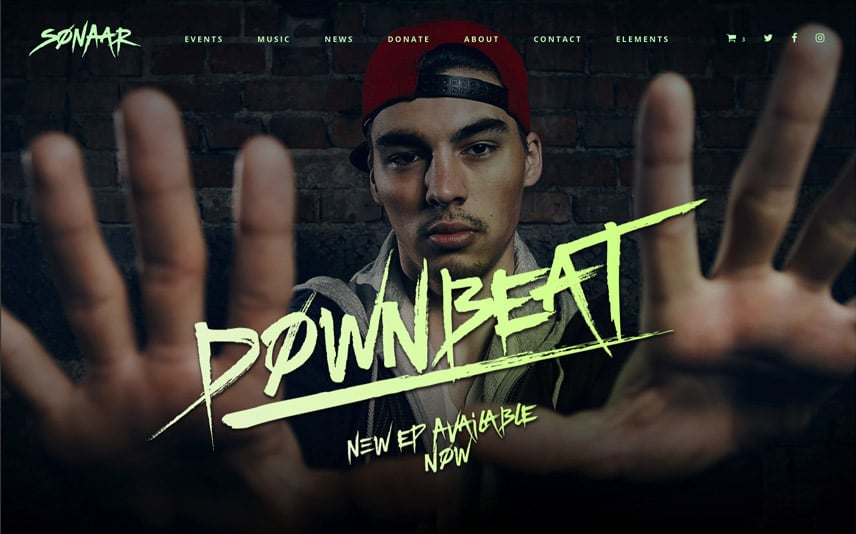 Downbeat theme is a colourful, big & bold, stunning artist WordPress theme crafted for DJs, Hip Hop and Rapper artists. It's fully responsive and mobile-friendly with many customization options. The template comes with slick biography, art gallery and big boxes to promote your best music and link to your social media. On the homepage, you can show your fans a huge slider along with your latest music, Instagram feed and upcoming events. Of course, you can switch all the colours and contents for your own assets. Unleash your creativity now because Downbeat is the new era of websites in the DJ industry. It includes a drag and drop page builder called Elementor and is retina ready.
2. Indigo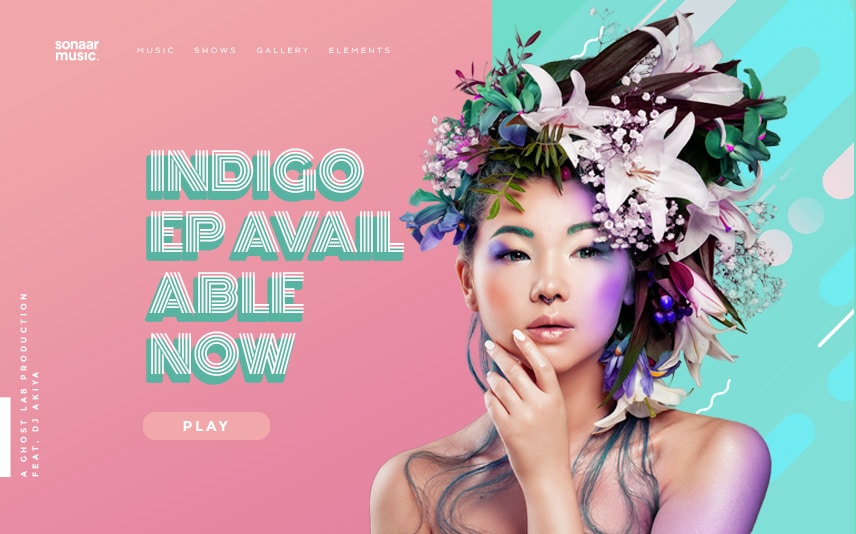 Indigo is one of the most creative WordPress themes for artists in 2022. The simple but effective design make this music template a winner for any record labels, agencies, music producers and sound designer. It includes an amazing 3D-look album slider on the homepage so you can promote your albums and EPs. Your fans will be able to listen to your track in a single-click which is pretty effective and user-friendly. There is a nice creative countdown module on the homepage as well to let your people when and where the artist hold its next event. Also, make sure to take a look at the simple footer. We like it very much because it's big and bold and kinda unique.
3. Moonlight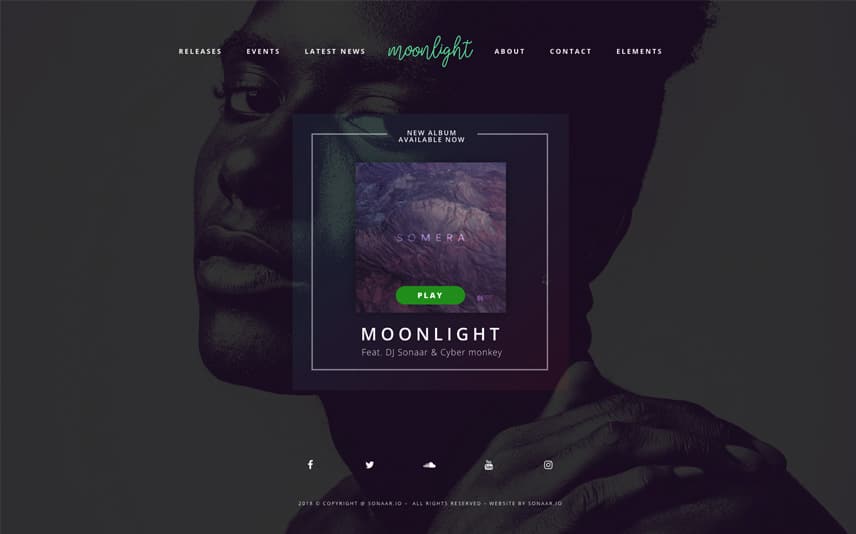 Moonlight is a truly beautiful and unique template for artists. It's a very simple WordPress theme actually but the 3D/Perspective module on the homepage to promote your next EPs or Album is crazy and gives an edge you won't find on any other artist WordPress themes. The graphic design is just incredibly well-done! You can also have a link to your social media account in the footer which are displayed in a very minimal way. If you are looking for a very nice portfolio website, this artist WordPress theme is one of our fav!
4. Beats
Beats is another big & bold, user-friendly and fully responsive WordPress theme crafted for music producers, record labels, DJs and bloggers. Its colour palette can be changed to your own and if you are using a big picture in the background, your website will look super pro. Showcase your daily, weekly or monthly playlist, embed an Instagram feed and introduce yourself with a fresh and creative biography along with your social media links and newsletter form so you convert more followers. Beats has everything it takes to bring your web project to a next level. Don't miss out the MP3 music player. It's fully ajaxified so your music will not stop when you browse the different pages or any blog post. Just because of this unique visual audio player, Beats makes the list of our best artist WordPress templates in 2022.
5. Mandala
Mandala WordPress theme has been crafted for singers, musicians, artists and music composers who care about their brand. Mandala is about harmony, balance and simplicity in its page templates which bring your website to a new level. This template is 100% responsive and mobile-friendly. The full screen image is jaw-dropping. This artist template provides simple but effective elements on the homepage such as 2 simple photos, latest EP or new album releases, featured playlists and a very slick and clean biography. While you can twist the design to suits your unique style, everybody agrees on one aspect: Mandala is here to impress as one of the hottest artist WordPress theme available on the market right now.
To conclude, all these themes for artists are great. Now it's a question of graphic designs, look and feel and your own taste. They all include many features such as custom backgrounds, video support, social media and they are all compatible with Elementor Page Builder. While they are not free WordPress themes, they provide value to your music website because they stand out!