Adding a download button or any call-to-action buttons beside each of your track is pretty easy. Call-to-action buttons can be placed beside your tracks in the tacklist and in the sticky player.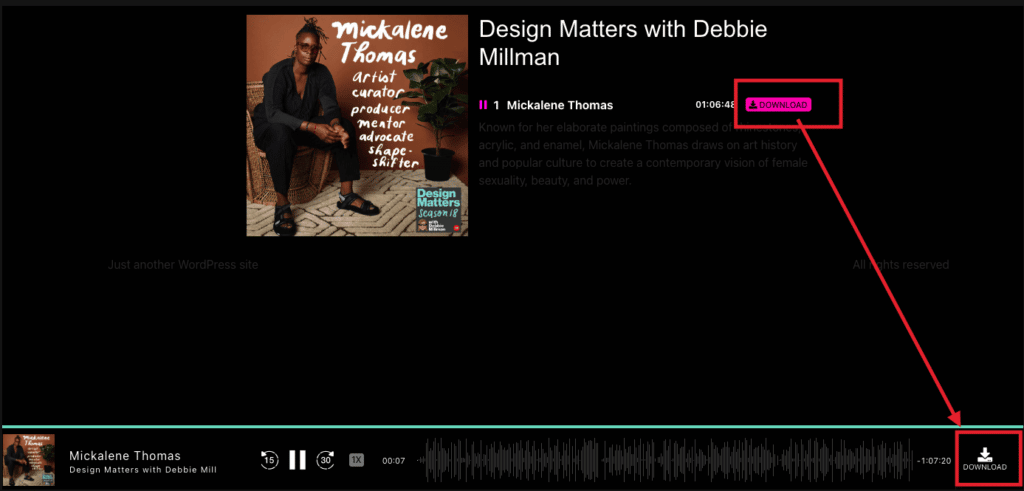 Step 1 – To add a CTA button, edit your playlist/episode post in WordPress and add it here:
Step 2 – If you want to add a download button, add the LINK URL related to the file you want users to download.
Step 3 – You should now see the CTA on your player. If your button does NOT show up in your tracklist, perhaps you have not enabled them in your player instance. Make sure they are enabled in your Audio Player Elementor widget. If you are using shortcode instead of Elementor, add the shortcode attribute show_track_market="true"